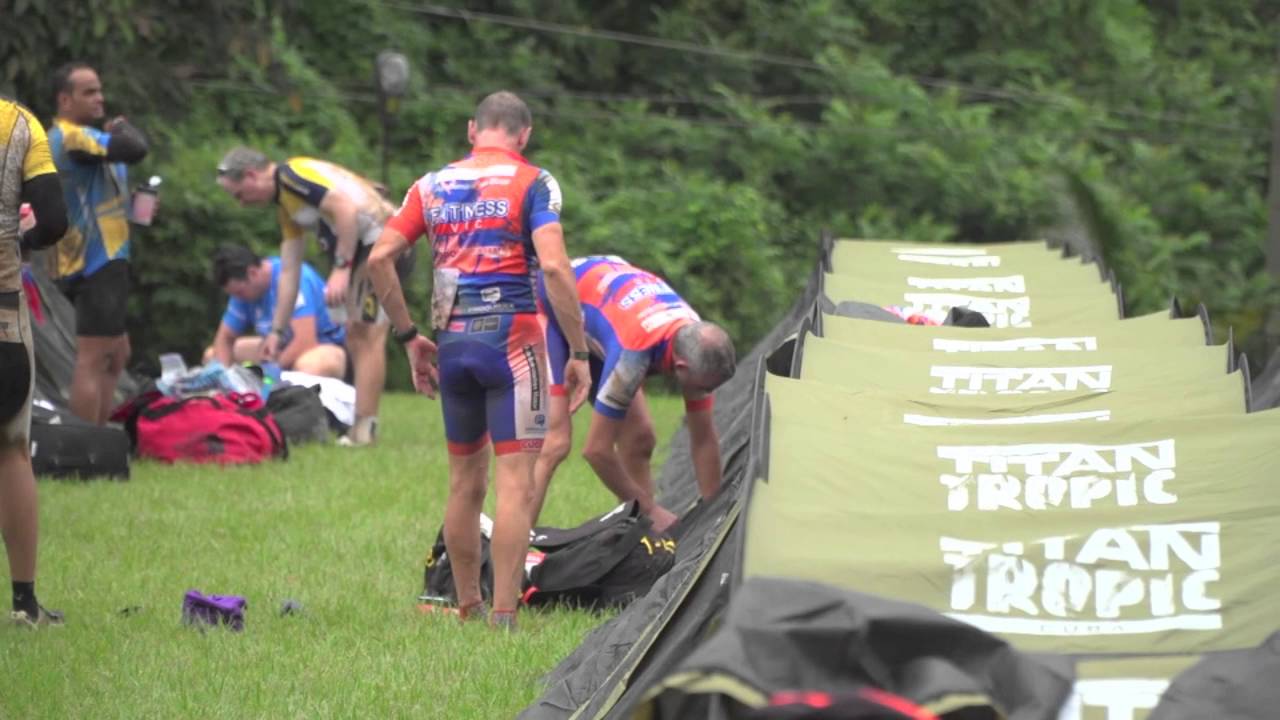 The camps
Thanks to the cumulative experience of over 2,000 Titans who have taken part in our events, we've come to know that one of the most important and highly appreciated aspects of the run is the camps. The experience of sharing with different people from different origins and backgrounds adds to the opportunity of spending a couple of days and interacting with nature and the great outdoors in ways that differ from our regular daily life routine.
At the Titan Tropic: Cuba by GAES, every aspect of the experience will be particularly accentuated by the limited group of participants and specially for the exceptional natural environment where the camps are located. The lush vegetation, the ever-present native fauna and the Island's singular lighting effects will make this edition's camps, a dreamed scenario.
Soroa
Soroa is located a few kilometers west of Las Terrazas within the municipality of Candelaria and it is part of the biosphere preserve of Sierra del Rosario. Soroa is small piece of Paradise where over 800 different natural species and 73 types of bird coexist.
Our camp will be located at the far end of the valley, at the bottom of Loma del Fuerte, where Castillo de las Nubes is, a formidable watchtower that overlooks the whole area. A few meters from camp, you will find the "Soroa Orchid Garden" which hosts more than 20,000 specimens of 130 species of orchids where a visit is highly encouraged.
Viñales
Viñales valley is located in the Pinar del Rio province which is Cuba's westernmost point, more specifically, in the Sierra de los Organos, at the mountain range known as Guaniguanico.
The Viñales National Park and its surroundings, boats a unique landscape scenery. Different rock formations known as "mogotes" and the valley itself are of a singular beauty. These natural characteristics combined with the vast cultural history of the area made it possible for the UNSECO to declare it as a "Humanity Cultural Landscape " in 1999.
The area has a great flora and fauna variety as well as an extensive cave system known worldwide as the "Catedral del Carso Tropical" and that is why we will spend two nights at this camp that will be set up in the "Rancho San Vicente", in a corner of extreme beauty at the bottom of the "Mogotes". These two days in this tropical paradise will be forever remembered.
Camp's Features:
Our camps will include the following services:
Accommodations for all participants in single occupancy tents (245x145x105cm / 8'x4.75'x3.4') –Insulated mats NOT included. We suggest that participants bring their own mats as needed.
Bar/Restaurant with uninterrupted service from the arrival of the first participant and until 23:00h. The restaurant will be open from 12:00 to 17:00 and from 18:00 to 22:00. There will be a 1 hour closure of the restaurant for cleaning and dinner set-up but a pasta station will remain open at all times.
Participants Service: From 5:30h to 22:00h.
Press Services: For the exclusive use of accredited press personnel.
Medical Services: From 5:30h to 22:00h. Emergency services available 24 hours.
Logistics: Air compressor and power plugs for device charging available from 5:30h to 22:00h.
Service Assist: Mechanical/Physiotherapy services also available from arrival and until 22:00h.
Bike cleaning area with 3 pressure cleaning machines.
Bicycle parking.
W/C – 1 per every 15 participants.
Showers – 1 per every 15 participants – 3 minutes max. per person.
* In order for these services to function properly, we kindly ask participants to make a good use of water and other services by limiting its usage and abiding to what's strictly needed. Clothes / other items washing is strictly forbidden.